Events
Summer Camp 2017
Social Themes, Critical Thinking, Building Friendships, Art, Crafts, Sports, and More!
Our Campers
Function within a ratio of 3 campers to 1 counselor in a group setting
Exhibit language at any conversational level – though they may need some help initiating conversations, staying on topic, listening to others, switching topics, maintaining or ending conversations in a good way
Complete daily living skills independently – however, at time they may require some prompts or reminders
Weekly Themes
Alice in Wonderland
Around the World in 80 Days
Atlantis
Construction
Disney
Emergency Services
Fun & Fitness
Inventor's Workshop
Superheroes
Dr. Who
California Adventures
Sample Schedule
Theme: Around the World in 80 Days
8:40am — Morning Line Up (Campers receive the schedule for the day)
9am-9:50am — Activity Period 1 ("Travel" to a different country or two each day. Try to have a food item that the campers can taste that are authentic to that country)
10am-10:50am — Activity Period 2 (Athletics – find games that kids play in other countries)
11am-11:50am — Activity Period 3 (Music time – international tunes and play the appropriate music for each country)
Noon — Lunch
12:40pm-1:20pm — Leisure Time/Camp Store (Campers may spend the dragon coins they earn during camp for exhibiting excellent independence or social skills)
1:30pm-2:20pm — Activity Period 4 (International Crafts)
2:20pm-2:30pm — Pack Up and Goodbyes
Skills Worked On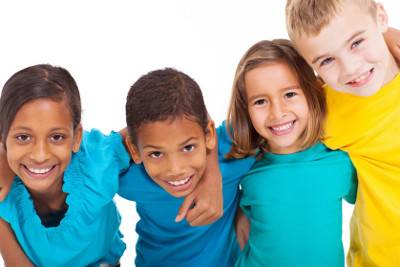 Developing and maintaining reciprocal friendships
Recognizing nonverbal cues, sarcasm, and idioms
Learning to understand others' perspectives
Working collaboratively as a team or within a group
Social problem solving and conflict resolution
Self-advocacy and polite assertiveness with peers and adults
Quick Thinking and Coping Skills Worked On
Following more complex directions or game rules
Time and schedule management
Increasing flexibility and learning to adjust expectations in various situations, including those that involve peers development of appropriate expression and regulation of positive and negative feelings
Continued development of coping strategies that can be utilized in any situation
Tuition
Summer Camp $350 per week
Siblings $50 off with joint admission
If you have extra hours, they can be used towards camp and we will prorate the difference in payment
To Register
Contact Kristin Young at kYoung@abaGroup.org or Sabrina Danielson at sDanielson@abaGroup.org
Registration ends June 30th, but don't wait! Slots are filling up fast!